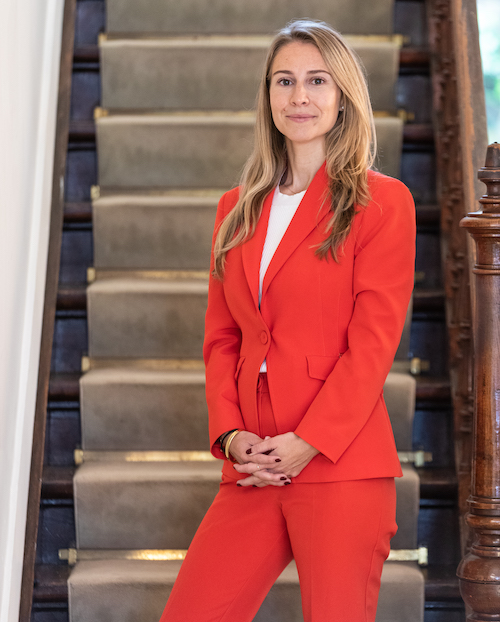 mr. Valérie Kerckhoffs
Attorney & Mediator
Law specialities
Personal and family law
Incasso
Mediation
"When I can help someone, at whatever level, it gives me a good feeling. In personal and family law, it is not only the legal side that matters, but I also offer support on a human level."
As a member of the Kerckhoff family, studying law was a logical choice for Valérie. After completing her Master's degree in private law at Maastricht University, where she also studied corporate law, Valérie moved to London. During her stay in London, she picked up the English legal language.
Since the age of 23, she has been fully committed to Kerckhoffs Attorneys at Law, both to her clients and to the firm. At Kerckhoffs Rechtsanwälte, Valérie is involved in the management of the firm, personal and family law and debt collection law. The same desire to do good that motivates Valérie to always do her best for her clients also motivates her to be fully and happily involved in Rotaract Maastricht, a service club that supports various charities. She is also a board member of the Maastricht Yearbook, which annually records the most beautiful highlights of the city.
Valérie Kerckhoffs has registered the following area of law in the register of legal entities of the Dutch Bar: personal law and family law. This registration obliges Valérie to acquire ten continuing education credits in this registered area of law every calendar year in accordance with the standards of the Dutch Bar Association.