Thirty years ago, attorneys, including myself, were responsible for 'everything'. Throughout the years, attorneys have thankfully come to specialize. To incorporate old into new, our office is responsible for 'everything' however within specific fields of law. Personally, I delved into the world of corporate and commercial law where I perform many extrajudicial remediation cases of companies, and bankruptcies. I also have not let go of some of my former passions, such as in the field of construction law. Thus, I have become a familiar face at the Arbitration Board for the Building Industry.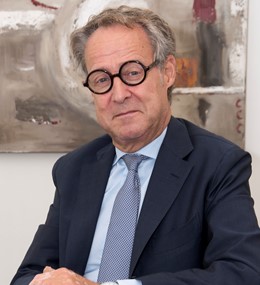 Where most of my joy and motivation stems from, is being able to efficiently resolve my client's case in a short time span. This is where my life's motto also comes to play a role. Firm but fair; is what a lawyer should be. Moreover, he/she needs to keep an eye on the other, non-juridical, interests of the party. I am around the clock available and a prompt communicator. Being prompt goes without excuse in today's worlds, especially considering the immediate communication methods we have now. Being quick, however, should not come to the detriment of the quality of a lawyers work. Thus I also make sure to take my time in drawing up a plan after consultation with my client.
I have also gained knowledge through working with entrepreneurial organizations such as Centrum management and OIW for more than twenty-five years. Because of these experiences, my perspectives as a lawyer have been broadened, which has served me well in practice.
Kerckhoffs Advocaten has since being founded, respected the personal perspective, "menselijke maat", which has provided for quality services. The combination of knowledge, efficiency, accessibility, availability, and a well-equipped office result into companies and individuals choosing Kerckhoffs Advocaten to be their juridical partner.