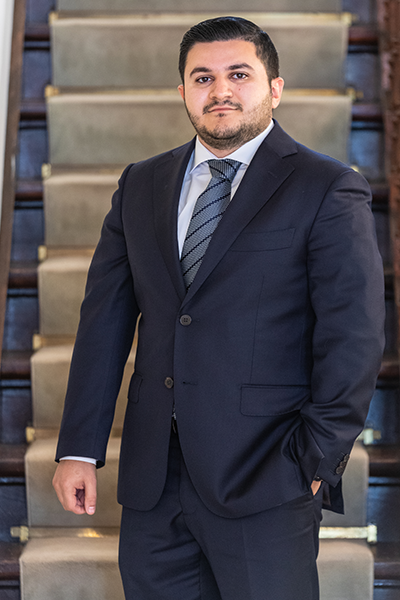 mr. Arsen Mukuchian
Attorney
Law specialities
Corporate law
Real estate law
Commercial law
I am Arsen Mukuchian, an ambitious lawyer with a great passion and affinity for private law. From a young age, I have been fascinated by what is just. My decision to study law and work in the world of law was therefore no surprise to anyone. While in my younger years I was only interested in justice for individuals, during law school I realised that entrepreneurs also have a right to justice.
In the first years of my legal career, I developed as broadly as possible. My motto in life is that you can learn anywhere and from anyone. However, in today's legal world, one cannot be equally expert in all areas, so today I mainly deal with commercial law, liability law, property law and general contract law. I find it a challenge to approach and solve a legal problem with analytical-legal arguments. At the same time, only the (easily explainable) strategy, the result and the human dimension count for the client. Approaching my daily work from these perspectives is what motivates me in my profession and keeps me focused. My clients find in me a lawyer who has an eye for detail, who is determined to get the best for them, and who actively thinks along with them by looking beyond the immediate legal aspects.
Furthermore, I am an advocate of a healthy work-life balance. After all, life is about more than just work and business. A healthy private life can of course have a positive impact on business performance. A strong social bond with my family and friends is therefore essential for me. In my free time, I seek social contact with my loved ones as often as possible. Besides, I can always practice my hobby: Billiards.
Arsen Mukuchian is registered with the Dutch Bar Association for the following area of law: contract law and general practice. This registration obliges Arsen to acquire ten continuing education credits in this registered area of law in each calendar year in accordance with the standards of the Dutch Bar Association.