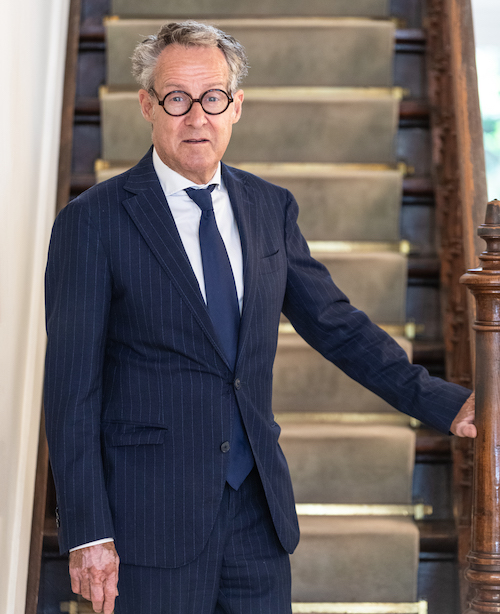 mr. Roel Kerckhoffs
Attorney
Rechtsformen
Corporate Law
Insolvency
Real estate law
Thirty years ago, a lawyer – and this is also true for me – did "everything". Gradually, lawyers began to specialise, and that's a good thing. That is also the motto of our firm. Know everything", but then limited to one area. For many years I have concentrated on corporate/commercial law, with a lot of work in the area of out-of-court restructuring of companies and bankruptcies. The knowledge and experience I have gained over the years in construction law and my interest in construction have stayed with me. That is why I regularly appear before the Construction Industry Mediation Board.
I get energy when I can make a difference for a client and when I can resolve a case quickly. My motto in life plays a role in this. Strict but fair – that's how a lawyer has to be. He must also have the other – non-legal – interests of the client in mind. I am available around the clock and want to communicate quickly. Being fast demands a lot from a lawyer, also because communication techniques are fast. However, speed must not be at the expense of the quality of the work to be done by the lawyer. So it is very important to take the time to draft a good and solid policy for the client, in consultation with the client, of course.
I also benefit from the fact that I have been involved in business associations such as Centrummanagement and OIW for more than 25 years. This experience has broadened my horizons as a lawyer and I benefit from it in practice. Since its beginnings, Kerckhoffs Attorneys has made the human dimension its guiding principle and provided quality services. The combination of knowledge, speed, accessibility and the firm's excellent facilities prompt entrepreneurs and individuals to choose Kerckhoffs Attorneys.
Roel Kerckhoffs has registered the following areas of law in the register of legal entities of the Dutch Bar Association: commercial law, insolvency law and real estate law. This registration obliges Roel to acquire ten continuing education credits in each registered area of law each calendar year in accordance with the standards of the Dutch Bar Association.